71K Mexico Sunset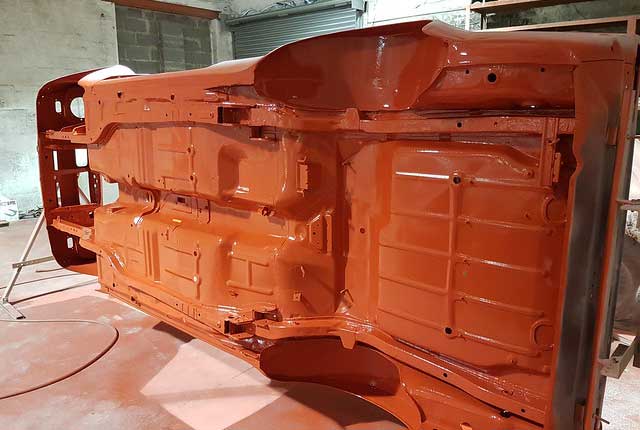 One day I received a phone call from a gentleman who had just bought a genuine fully restored mk1 mexico and he was really excited about his car..the problem with it he said was that it leaked water inside the car and could we sort it out…..apart from that the car was great and had been upgraded to rs2000 specification with a pinto engine and rs2000 alloy wheels…great stuff……..well the car arrived !!!!… this fully restored mexico was nothing but a wreck on wheels with a fresh  coat of paint and a new set of stripes !!…..
The mexico had been re-shelled into a standard late 74 type 1100 shell with just a pair of strut tops fitted, and no anti tramp bars. The interior was poor standard with a pair of fish net recaro seats fitted and the whole mechanical car was a mk2 rs2000….with a mk1 mexico log book ……all that was mexico was the log book, quarter bumpers and dash top !!!!!! buyer beware…
Now very dejected, what could he do now as what he had bought was only worth a quarter of what he had paid.
We showed him and his wife around all the cars we were building and showed them how the car was supposed to look like We suggested that we find a correct age mexico type 49 shell and rebuild the car to a much higher standard…..answer…. please can you build us the car of our dreams………
First of all, we checked our stock of suitable shells, and then found what we were looking for….
The brief was now…find a correct shell and restore the mexico in its original sunset red with white stripes. This time it is to be steel arched and 8 inch minilites. The engine is to be breathed on a little and it must be returned to be as standard as possible to its original specification where we can. Please follow the build
Please click on button below to view full photo gallery of 71K Mexico Sunset.