74M Mexico Sebring Red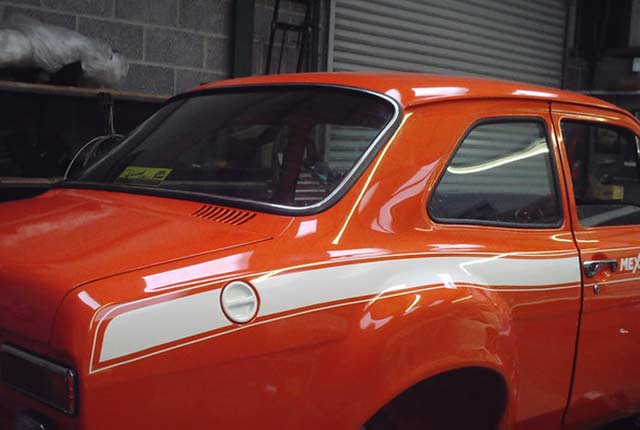 This car has been in the same family for thirty plus years. One brother sold it to his other brother, then as the work started the first brother got withdrawal symptoms and could not resist another so he too went out and bought a car and has brought that to us to build as well….but that's another story!
The shell arrived a little sad and worse for wear, but as dry storage had been kind and the shell was salvageable. Luckily the car still retained its original engine and gearbox but a lot of other parts were worn out or had been changed for wrong parts years ago. All the parts required had to be sourced, a lot from our huge stock of old and used genuine parts .the brief was… fast road car genuine as could be as it was a Mexico, original sebring red it had to be, and all the parts he wished he could have had thirty years ago when he could not afford them…steel arches lsd 8 inch minilites close ratio gearbox 1700cc crossflow kent cam lightened and balanced bias peddle box twin 45 dcoe webbers uprated suspension etc etc….
Please follow the build and let us know what you think. Please click on button below to view full photo gallery of 74M Mexico Sebring Red.